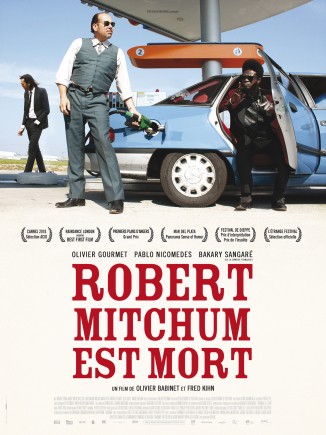 2010
France- Poland - Belgium - Norway
91min - DCP - 1.85 - Color
Original language: French
Cast
Olivier Gourmet
Pablo Nicomedes
Bakary Sangaré
Danuta Stenka
Credits
Directors: Olivier Babinet, Fred Kihn
Script: Olivier Babinet, Fred Kihn
Image: Timo Salminen
Editing: Yann Dedet, Thomas Marchand
Music: Etienne Charry
Production: Ferris & Brockman
Co-Production: Studio Agart, Panache Productions, Sweet Films, Les Trois Lignes, Tranquille le Chat, Irène Productions, La Compagnie Cinématographique Euroéenne, Film Camp
Festivals & Awards
National premiere: Cannes ACID 2010
European premiere: Milan IFF 2010
Special Mention fOr the Best Feature Film - Avanca IFF 2011,
Grand Jury Prize - Angers Premier Plans 2011

A « melancomical » odyssee trough Europe. The unemployed actor Franky spends his days smoking and dreaming of his career to get started. One day his manager Arsène just puts him into a stolen car and heads off north – claiming to have an appointment with Franky's idolized director above the Arctic Circle. In search of the silver screen idol, a bizarre trip through unfamiliar territories begins...
French Synopsis :
Franky est un acteur de seconde zone en pleine dépression. Arsène, son manager, croit en son potentiel de star,
et l'embarque sur les routes d'une Europe improbable, à la recherche d'un cinéaste mythique, direction le cercle polaire. Une odyssée « mélancomique » entre vitamines et somnifères, rock'n roll et femmes fatales.
Trailer
Photos
>>Download the images