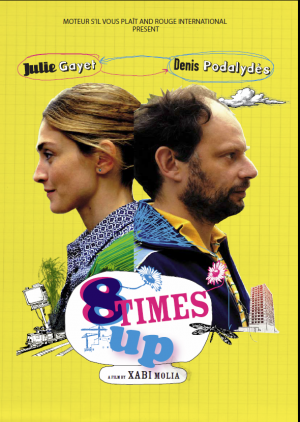 2010
France
103min - 35mm - 1.85 - Color - Comedy
Original language: French
Cast
Julie Gayet
Denis Podalydès
Mathieu Busson
Credits
Director: Xabi Molia
Script: Xabi Molia
Image: Martin de Chabaneix
Editing: Sébastien Sarraillé
Music: Hey hey my my
Producers: Christie Molia, Julie Gayet, Nadia Turincev
Production companies: Moteur S'il Vous Plait / Rouge International
Festivals & Awards
2010:
San Sebastian Film Festival - Competition
Tokyo International Film Festival - Best Actress (Julie Gayet)

Elsa lives on casual jobs : at night, she cleans buses in a deserted depot. By day, despite being sleepy, Elsa watches over a young and wealthy couple's child. In the hope of landing a real job, she goes to interviews which turn out badly. Mathieu, her next-door neighbour, keeps on failing interviews too. Someday, Elsa is expelled from her flat. Starts an uncertain life, with a potted plant as a fellow sufferer, and Mathieu who sometimes offers her some love she's not ready to accept. The temptation of leaving everything leads her into the forest, where Mathieu has also found refuge and settled. For a while, they live here, far from everyone, even if both know they will have to get out someday to face the world or leave it forever.
French Synopsis :
Elsa vit de petits boulots et cherche à décrocher un véritable emploi, pour pouvoir obtenir la garde de son fils. Mathieu, son voisin de palier, enchaîne lui aussi les entretiens d'embauche avec un art consommé du ratage. Leur situation est de plus en plus précaire, mais tous deux s'efforcent de rebondir dans un monde qui ne semble pas fait pour eux : « Sept fois à terre, huit fois debout » ?
Photos
>>Download the images