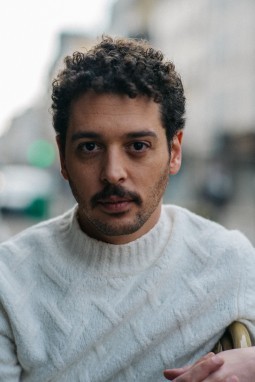 Amjad Al Rasheed
Filmography
2016: "The Parrot" Short film co-directed with Darin J. Salam
Funded by the Film Prize of the Robert Bosch Stiftung
2011: "Hit the Road" – Short Film written by Ahmad Ameen
2010: "Bitter Days" – Short Film Written and Directed by Amjad Al Rasheed
Films in our catalogue
Jordan, nowadays. After the sudden death of her husband, Nawal, 30s, has to fight for her part of inheritance in order to save her daughter and home in a society where having a son would be a game (...)
Biography
Amjad Al Rasheed, born in 1985, is a Jordanian director and writer who holds an MFA in Cinematic Arts, specializing in Directing and Editing. His debut feature film, "Inshallah a Boy" had its world premiere at the 2023 Cannes Film Festival, as part of the prestigious La Semaine de la Critique. This marked it as the first Jordanian film ever to be selected for the Cannes Film Festival. It further garnered recognition by wining the Gan Foundation Award for Distribution, and is set to be distributed worldwide in 2023/2024.
Following its Cannes premiere, "Inshallah A Boy" was also featured in numerous international film festivals, including TIFF, the Busan International Film Festival, the Karlovy Vary International Film Festival, the BFI London Film Festival, and the AFI Fest, among others.
In 2016, Al Rasheed was recognized by "Screen International" as one of five "Arab Stars of Tomorrow," shining a spotlight on talents from the region. Prior to this, Amjad was invited to participate in the Talent Campus during the 57th Berlinale, after which he directed three short films that received acclaim at multiple Arab and international film festivals.