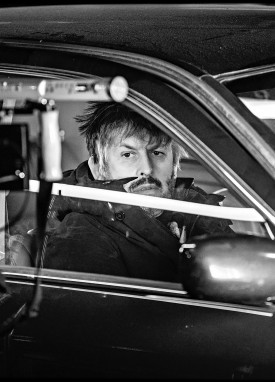 Christophe Honoré
Films in our catalogue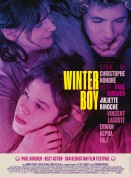 Lucas is 17 when his teenage world is suddenly shattered. He views his life as a wild animal in need of taming. Between a brother settled in Paris and a mother with whom he now lives alone, Lucas will have to fight to rediscover hope and (...)
Biography
Born in Brittany, Christophe Honoré moved to Paris in 1994 where he published his first novel Tout contre Léo. He wrote about thirty children's books, mainly published by L'Ecole des Loisirs, and he won the Baobab prize at the Salon du Livre de Montreuil in 2011 for La règle d'or du cache-cache, published by Actes Sud Junior, and written in collaboration with the illustrator Gwen Le Gac. He has also written novels published by Editions de l'Olivier, including L'infamille (1997), La Douceur (1999), Scarborough (2002) and Le livre pour enfants (2005). Ton Père (2018) was published by Editions du Mercure in France.
He has collaborated on several screenplays for Jean-Pierre Limosin (Novo, 2003), Gaël Morel (Le Clan, 2004 ; Après lui, 2007), Diastème (Le Bruit des gens autour, 2008), Mickaël Buch (Let my people go ! 2011), Louis Garrel (Les Deux amis, 2014). He started directing in 2002 with Dix-sept fois Cécile Cassard, then Ma mère (2004), Dans Paris (2006), and Les Chansons d'amour (2007) in competition at Cannes Film Festival. For La Belle personne (2008) he adapted La princesse de Clèves, next he did Non ma fille, tu n'iras pas danser (2009), Homme au bain (2010), Les Biens aimés (2011), Métamorphoses (2014), Les Malheurs de Sophie (2016), Plaire, aimer et courir vite (2018) which was in competition at Cannes Film Festival and won the Louis Delluc prize. Chiara Mastroianni won the interpretation prize at Un Certain Regard for Chambre 212 in 2019. In 2020, he shot a film inside la Comédie Française: Guermantes.
In the theater, he staged his own plays: Les débutantes (1998), Beautiful guys (2004), Dionysos Impuissant (Festival d'Avignon, 2005), Nouveau Roman (Festival d'Avignon, 2012), Fin de l'Histoire (2015), and adapted Angelo, Tyran de Padoue by Victor Hugo (Festival d'Avignon, 2009).
In the fall of 2018, he created Les Idoles which was awarded with the Critic's Prize. Then in 2020, he staged Le Côté de Guermantes by Proust at La Comédie-Française. In 2021, he created for the Théâtre de l'Odéon an original play, Le Ciel de Nantes, which won the Critic's Prize for Best play.
In October 2013, he signed his first lyrical staging with Dialogues des Carmélites by Poulenc for the Lyon Opera House. Then Pelléas et Mélisande by Debussy (Lyon, 2014), Cosi Fan Tutte by Mozart created in 2016 for the Aix-en-Provence Festival and Don Carlos by Verdi (Lyon, 2018). Then Tosca which premiered at the Aix-en-Provence Festival in July 2019. He created Les Troyens by Berlioz in the Spring 2022 for the Munich Opera house.
More informations
(c) photos Jean-Louis Fernandez