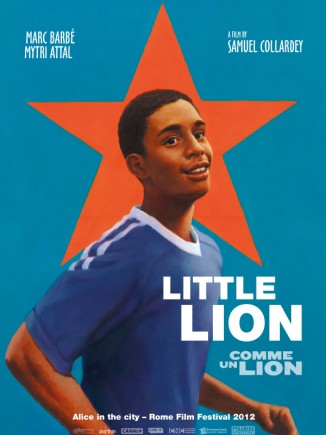 2012
France
101min - 35mm / DCP - 1.85 - Color - Drama
Original language: French, Wolof
DOWNLOADS

DOWNLOAD THE FLYER
Credits
Director: Samuel Collardey
Producer : Grégoire Debailly
Production Company : LAZENNEC
Co-production Company : ARTE FRANCE CINEMA With the participation of CANAL+ CINE+ ARTE FRANCE PYRAMIDE DISTRIBUTION With the participation of CENTRE NATIONAL DU CINEMA ET DE L'IMAGE ANIMEE And the support of LA REGION FRANCHE-COMTE
Screenplay : Samuel Collardey, Catherine Paillé, Nadège Trebal
Director of photography : Charles Wilhelem, Samuel Collardey, Stéphane Raymond
Sound : Vincent Verdoux, Julien Roig
Editing : Sylvie Lager
Festivals & Awards
Rome 2012 - Alice Nella Citta'
Marrakech 2012
2013:
Cinefranco FF
Focus on french cinema NY
Fribourg IFF
Institut Français de Dakar
French FF in Tel Aviv
COLCOA
Seattle IFF
Berkshire IFF
Espoo Ciné Finland IFF
FIFF de Tubingen-Stuttgart
CASTELLINARIA FF Switzerland
GAFFA FF Austria
Chennai IFF
Mosta Internacional de Cinema Sao Paulo

Mitri is 15 and lives in a village in Senegal. Like most of his friends, he plays football and dreams of the Barça and Chelsea. When a recruiting agent shows him some interest, Mitri believes his day has come. But one has to pay to access the great European clubs and so does Mitri's family, who got into debt to support the young champion's trip. Once in Paris, the dream collapses. The agent was a crook and Mitri is left alone penniless in the unknown city. So began Mitri's French Odyssey, made of encounters and gets going, from Africans Community Centers in the Paris suburbs to a cook training in the East of France. But against all odds, his dream of football will be revived.
French Synopsis :
Mitri a 15 ans et comme tous les enfants du Sénégal, il joue au foot en rêvant du Barça et de Chelsea. Alors quand un agent recruteur vient voir sa grand-mère, Mitri croit en sa chance. Mais pour partir rencontrer les grands clubs européens, il faut payer. La famille se cotise, s'endette pour aider le jeune champion. Mais une fois à Paris, tout s'écroule. L'agent était un escroc et Mitri se retrouve abandonné dans la rue. Une odyssée commence, faite de rencontres et de débrouille qui le mènera des foyers africains de Montreuil à Sochaux et à une formation de cuisinier. Mais son rêve de foot le rattrapera au coin d'une rencontre.
Trailer
Photos
>>Download the images