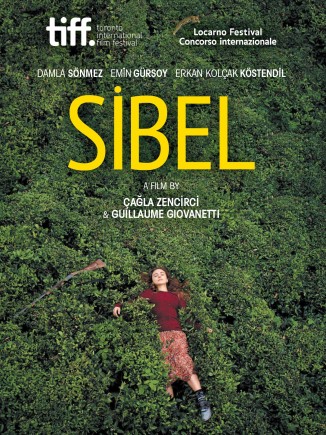 2018
France - Germany - Luxembourg - Turkey
95min - DCP - Scope - Color
Original language: Turkish
DOWNLOADS

Download the presskit
Cast
Damla Sönmez
Emin Gürsoy
Erkan Kolçak Köstendil
Elit İşcan
Meral Çetinkaya
Credits
Directors: Çağla Zencirci & Guillaume Giovanetti
Script: Çağla Zencirci, Ramata Sy, Guillaume Giovanetti
Image: Eric Devin
Editing: Véronique Lange
Music: Bassel Hallak, Pi
Producers: Marie Legrand, Rani Massalha, Michael Eckelt, Johannes Jancke, Marsel Kalvo, Nefes Polat, Christel Henon, Lilian Eche
Co-producer: Marc Simoncini
Production companies: Les Films du Tambour (France), Riva Filmproduktion (Germany), Bidibul Productions (Luxembourg), Mars Production (Turkey), Reborn Production (France)
Festivals & Awards
Awards
FIPRESCI PRIZE, YOUNG JURY PRIZE AND PRIZE OF THE ECUMENICAL JURY
Locarno Film Festival 2018
GOLDEN BOLL FOR BEST FILM IN THE NATIONAL COMPETITION FOCUSED ON TURKISH CINEMA
BEST ACTRESS Damla Sönmez
Adana International Film Festival 2018
HAMBURG PRODUCERS AWARD FOR EUROPEAN CINEMA CO-PRODUCTIONS
Filmfest Hamburg 2018
BEST ACTRESS Damla Sönmez and BEST ORIGINAL SCREENPLAY Çağla Zencirci, Ramata Sy and Guillaume Giovanetti
International Antalya Film Festival 2018
AUDIENCE AWARD and CRITICS AWARD
Cinémed Montpellier 2018
BEST PERFORMANCE OF THE YEAR AWARD Damla Sönmez
20th International Eskişehir Film Festival
UNIVERSITIES JURY AWARD
MedFilm Festival 2018 in Rome
BEST ACTRESS (Damla Sönmez)
London Film Week 2018
GOLDEN SPACE NEEDLE AWARD FOR BEST ACTRESS
Seattle International Film Festival 2019
FESTIVALS 2018
2018 Locarno Film Festival - Official Selection - Competition
TIFF Toronto International film Festival - Contemporary World Cinema
I Pardi di Locarno a Milano
34th Haifa IFF - Competition
CPH PIX -Audience Award competition
BUSAN IFF -Flash Forward
Chicago International Film Festival - Competition
Thessaloniki International Film Festival - Balkan Survey section - Audience award
29th edition of Stockholm International Film Festival
MedFilm Festival - Competition
24th Kolkata International Film Festival
TOKYO FILMeX - Competition
Asia Pacific Screen Awards in Brisbane - Competition
Medfest Bruxelles - Competition
Tbilisi International Film Festival
London Film Week
FESTIVAL 2019
Palm Springs Intl Film Festival
Pune International Film Festival
Bengaluru International Film Festival
Belgrade International Film Festival – FEST 2019
Hong Kong Intl Film Festival
Prague International Film Festival - Febiofest
Festival du cinéma méditerranéen de Tétouan
Boston Turkish Film Festival
Costa Rica International Film Festival
Minneapolis St. Paul International Film Festival
Skopje Film Festival
Crossing Europe Filmfestival Linz
Mediterranean festival Ashdod
Seattle Intl Film Festival
Molodist Film Festival in Kiev
Sydney Film Festival - Features strand
La Valletta Film Festival
Shanghai International Film Festival
Manarat Film Festival, Tunisia
Brisbane International Film Festival - Closing film

25-year-old Sibel lives with her father and sister in a secluded village in the mountains of Turkey's Black Sea region. Sibel is a mute, but she communicates by using the ancestral whistled language of the area.
Rejected by her fellow villagers, she relentlessly hunts down a wolf that is said to be prowling in the neighbouring forest, sparking off fears and fantasies among the village women. There she crosses path with a fugitive. Injured, threatening and vulnerable, he is the first one to take a fresh look at her.
French Synopsis :
Sibel, 25 ans, vit avec son père et sa sœur dans un village isolé des montagnes de la mer noire en Turquie. Sibel est muette mais communique grâce à la langue sifflée ancestrale de la région.Rejetée par les autres habitants, elle traque sans relâche un loup qui rôderait dans la forêt voisine, objet de fantasmes et de craintes des femmes du village.C'est là que sa route croise un fugitif. Blessé, menaçant et vulnérable, il pose, pour la première fois, un regard neuf sur elle.
Trailer
Photos
>>Download the images