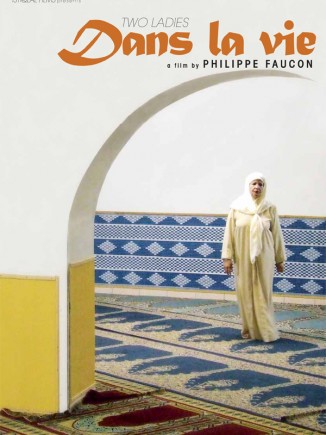 2007
France
73min - 35 mm - 1.85 - Color - Drama comedy
Original language : French, Arabic
Cast
Sabrina BEN ABDALLAH
Ariane JACQUOT
Zohra MOUFFOK
Hocine NINI
Credits
Director: Philippe FAUCON
Producer : Yasmina NINI-FAUCON & Philippe FAUCON
Production Company : ISTIQLAL FILMS
Co-production Company : ARTE FRANCE CINEMA
Screenplay : Philippe Faucon, Amel Amani, William Karel, Sarah Saada
Director of photography : Laurent FÉNART
Sound : Jean-Luc AUDY, Suzanne DURAND, Laurent LAFRAN
Editing : Sophie MANDONNET
Costumes : Isabelle BLANC
Set : Valérie STRANO
Festivals & Awards
2007 :
Toronto IFF
Melbourne/Sydney Jewish IFF
Jerusalem Jewish IFF
Dubai IFF
NYC Jewish Film Fest
Atlanta Jewish Film Fest
Goteborg IFF
Rotterdam IFF
Belgrade IFF
Philadelphia IFF
Women Film Fest in Seoul
San Francisco IFF
Washington DC. IFF
Toronto Jewish Film Fest
Berlin Jewish Film Fest
Boston French Film Fest
Cahiers du Cinema
Filmweek in Moscow
Boston Jewish FF
Milwaukee Jewish FF
Cinemania French FF
New Jersey Jewish FF
London Jewish FF
Vienna Jewish FF
2009 :
Philadelphia Jewish FF
Denver Jewish FF
Pittsburgh Jewish IFF
13th São Paulo Jewish Film Festival
Vancouver Jewish Film Fest
Barcelona Jewish IFF
Rochester Jewish Film Festival
2010 :
Virginia Festival of Jewish Film

Esther is elderly. She is also Jewish. She requires constant nursing, but her sturdy ill-temper runs through nursing assistants like nobody's business. Yvette, her most recent victim, has just handed her notice in, joining a long line of predecessors. Elie, Esther's son, does not know what to do. Taking pity on him, Selima, the day nurse, suggests hiring her mother, Halima. Who is Muslim. Against all odds, the two women build a strong, intimate friendship. Halima is a proud and sensible woman. She knows how to command respect. Her good humor and energy give Esther a new lease of life.
French Synopsis :
Esther, une femme âgée de confession juive, a besoin d'une assistance permanente mais elle use ses gardes-malade, du fait de sa mauvaise humeur. Yvette, la dernière en date vient de démissionner, comme toutes celles qui l'ont précédée.
Elie, son fils ne sait plus quoi faire. Devant son désarroi Sélima, l'infirmière de jour, propose les services d'Halima, sa mère, une Musulmane. Contre toute attente, une vraie complicité se crée entre les deux femmes. Halima est fière mais pleine de bon sens. Elle sait se faire apprécier et respecter. Toujours de bonne humeur et pleine d'énergie, elle redonne à Esther le goût de vivre.
Trailer
Photos
>>Download the images