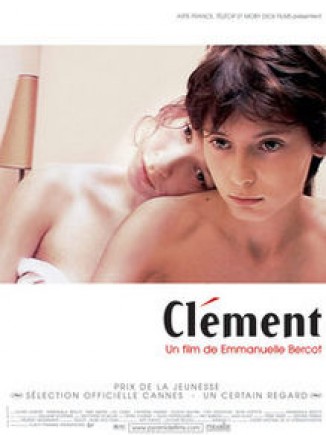 2001
France
125min - 35 mm (shot in DV) - 1.66 - Color - Dolby SRD - Drama
Original language :French
Cast
Olivier Guéritée
Emmanuelle Bercot
Kevin Goffette
Rémi Martin
Lou Castel
Credits
Director: Emmanuelle Bercot
Producer : Frédéric Niedermayer
Production Company : MOBY DICK FILMS
Co-production Company : Arte France / Télécip
Screenplay : Emmanuelle Bercot
Director of photography : Crystel Fournier
Sound : Gilles Vivier-Bourdier
Editing : Julien Leloup
Set : Eric Barboza
Festivals & Awards
2001:
Cannes -Official Selection "Un Certain Regard"
2003 :
San Fransisco Film Fest
Thessaloniki Film Fest
Bratislava Film Fest
French Panorama in Hong kong
2004 :
Singapore Film Fest
CLEMENT
a film by :Emmanuelle Bercot
Marion is a hot-headed, free-spirited woman, carefree and uncompromising, as if the teenager in her had not quite disappeared. At her godson's birthday, she meets Clément, a captivating, provocative teenaged child. They begin to play a game of seduction; then turmoil sets in, followed by desire. and suddenly, Love. Passionate Love. It is the story of this Love.
French Synopsis :
Marion est une femme libre et fougueuse, insouciante et entière comme si l'adolescente en elle n'avait pas tout à fait disparue. A l'occasion de l'anniversaire de son filleul, elle rencontre Clément, enfant-adolescent charmeur et provocant. Un jeu de séduction s'installe entre eux ; puis naît le trouble, puis le désir. et soudain l'Amour. Jusqu'à la passion. C'est l'histoire de cet Amour.
Photos
>>Download the images