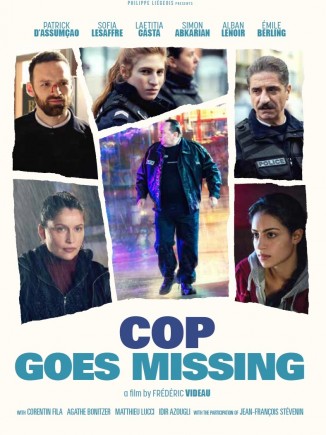 2021
France
111min - DCP - Scope - Color
Original language: French
DOWNLOADS

Download the presskit

Download the poster
Cast
Patrick d'Assumçao
Sofia Lesaffre
Laetitia Casta
Simon Abkarian
Alban Lenoir
Emile Berling
Jean-François Stévenin
Credits
Director : Frédéric Videau
Script: Frédéric Videau
Image : Céline Bozon
Editing : François Quiqueré
Music : Florent Marchet
Producer : Philippe Liégeois (BUS FILMS)

One morning, a worn-out field cop, nicknamed Ping-Pong by everyone, burns his police ID and disappears. During one night and one day, his colleagues look for him, meet him and lose him in Toulouse and its suburbs. But every hour that passes brings Ping-Pong a little bit closer to his own destiny.
French Synopsis :
Un matin, un flic de terrain usé jusqu'à la corde, que tous dans son commissariat appellent Ping-Pong, brûle sa carte de police et disparaît sans prévenir.
Durant un jour et une nuit, ses collègues le cherchent, le croisent et le perdent dans Toulouse et sa banlieue. Mais chaque heure qui passe rapproche un peu plus Ping-Pong de son destin.
Trailer
Photos
>>Download the images