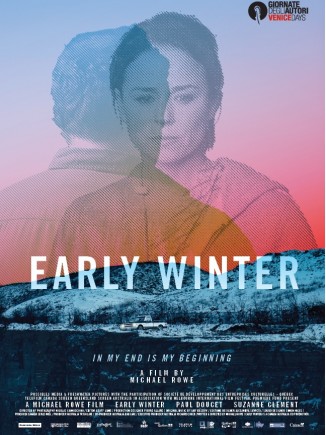 2015
Canada - Australia
96min - DCP - Scope - Color
Original language: French, English
DOWNLOADS

Dowload the Flyer
Cast
Paul Doucet
Suzanne Clément
Micheline Lanctôt
Credits
Director: Michael Rowe
Original screenplay: Michael Rowe
Image: Nicolas Canniccioni
Editing: Geoff Lamb
Producers: Serge Noël, Trish Lake
Executive producer: Richard Cohen
Co-producer: Dan Lake
Music: Amy Bastow
Production companies: Possible Média II Inc., Freshwater Productions Pty Ltd., Téléfilm Canada, Screen Queensland Pty Ltd.,Filmfest Limited.
Festivals & Awards
AWARDS 2015
Venice Film Festival - Venice Days
WINNER OF THE VENICE DAYS AWARD
FESTIVALS 2015
Venice Film Festival - Venice Days
Melbourne Intl Film Festival
Morelia Intl Film Festival
Kerala Intl Film Festival
Santa Barbara International Film Festival
Atlantic Film Fest, Canada
Festival du Nouveau Cinéma, Canada
FCIAT, Canada

David, a man in his forties, lives a predictable life with his wife Maya and their two children. To please his wife with the latest gadgets, he works solitary shift work, days and nights, as a janitor in a retirement home. But when he begins to suspect that Maya is having an affair, he starts to lose ground, his past threatening to smash everything in his path.
French Synopsis :
David, la quarantaine, mène une existence routinière avec sa femme Maya et leurs deux enfants. Pour combler son épouse des derniers gadgets, il travaille seul jour et nuit comme concierge dans une maison de retraite. Mais quand il commence à soupçonner que Maya le trompe, c'est toute son existence qui vacille, le passé menaçant de tout emporter sur son passage.
Trailer