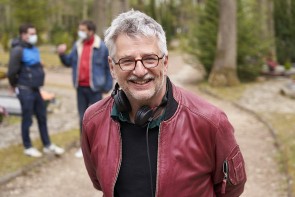 Michel Leclerc
Films in our catalogue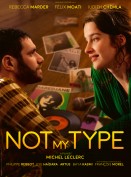 Marcia, a classy Parisian young singer, is recording an album with her idol Daredjane, a rock icon from the 70's. When Daredjane accidentally dies, Marcia needs to get approval from Daredjane's right-holder, Anthony, a suburban market vendor in his (...)
Biography
Born in 1965 and raised in Bures-sur-Yvette, Michel Leclerc has written and directed 7 feature films: J'invente rien in 2006, Le nom des gens in 2010 (selected at the Critics' Week and winner of the César for best screenplay), Télégaucho in 2012, La vie très privée de monsieur Sim in 2015 (adapted from a novel by Jonathan Coe), La lutte des classes in 2019, Pingouin et Goéland et leurs 500 petits in 2020 (documentary) and Les goûts et les couleurs in 2022.
He also co-wrote the screenplays for La tête de maman and Otez moi d'un doute by Carine Tardieu, Les chaises musicales by Marie Belhomme, Je suis à vous tout de suite and Youssef Salem a du succès by Baya Kasmi.
Previously, he had directed a dozen short films (notably Le poteau rose in 2001) and a documentary on Jan Svankmajer.
On television, he wrote for the series Age sensible, wrote and directed several episodes (as well as a single episode) of Fais pas çi, fais pas ça, and co-wrote with Baya Kasmi the series Le grand bazar.
He writes songs, which he sings with Baya Kasmi, was an editor, participated in the creation of Télébocal, and was for some time a columnist in various programmes.